If you are a marketing enthusiast looking for one of the best digital marketing courses in Dubai, then you have landed in the right place! A marketing enthusiast surely has a wide knowledge of digital marketing and there is no reason not to know about it. Look at the craze of the internet and digital platforms in the world.
Around 5.07 billion people have internet access around the globe and that is 63.5% of the total population. According to the latest survey of 2022, the world's connectivity raised by 170 million within 1 year. Now you can imagine the craze of digitalization and its growth. With the increase in the scope of digital marketing in Dubai, the demand for marketing enthusiasts is growing eventually.
Knowing the importance of digital marketing for businesses and its prediction to grow, it is the right time to opt for a digital marketing course in Dubai to learn the relevant high-paying skill jobs.
However, there are multiple things that one should consider while choosing a digital marketing course and some of them are:
Identifying your preferences
Examining course duration, assignments, projects and faculties
Looking for an updated curriculum
Fees of modules
Review of certification
Placement opportunities and many more.
After extensive research, here is the list of the top 6 digital marketing courses in Dubai for Marketing enthusiasts:
Bonus Read: 7 Tips to choose the best digital marketing course
6 Best Digital Marketing Courses in Dubai for Marketers
IIDE- Indian Institute of Digital Education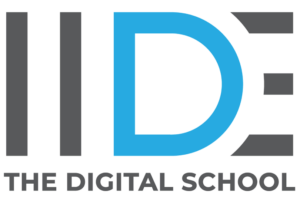 IIDE is a leading institute that offers Digital Marketing courses in Dubai and has quite a futuristic method of teaching. IIDE opts for a customized study curriculum instead of the traditional method.
A 4-month Online Digital Marketing course with 13+ Certifications following an advanced teaching methodology is provided by this institution in different parts of the globe. IIDE's curriculum provides a broad syllabus from its short-term course of 12 hours duration to its long-term post-graduation course of 11 months. The courses at IIDE are quite flexible for all kinds of learners.
After successful completion of the course, you are offered internationally recognized certification from IIDE along with further job assistance programs. IIDE follows student-centric culture and a practical approach towards learning. They use a hybrid training method to ensure all students learn the right skills required in the industry.
Placement Partners

Key Highlights of the Course
100+ Hours of Live Class
50+ Hours of Videos
1-on-1 Mentoring Sessions
20+ Industry Tools Mastery
In-Class Live Presentations
7+ Live Projects & Practice Assignments
100% Job Assistance
Resume & Interview Training
Scholarship up to AED 1700 especially For UAE students
You can Sign up for a Free Masterclass by their Founder and CEO, Karan Shah, and get insights about digital marketing before you make a decision to go for a course.
Fees: AED 7000 (up to AED 1700 SCHOLARSHIP available)
Duration of course: 4 Months
Contact: +91 96199 58615
Email: [email protected]
Website: https://iide.co/digital-marketing-course-in-dubai/
Easy Learn UAE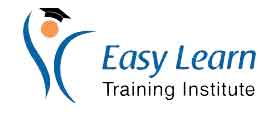 Easy learn training institute is another amazing digital marketing course provider in Dubai. The institute tries to impart maximum knowledge about digital marketing and its other aspects.
Many topics like Developing an online strategy, Email Marketing, Online user behavior, Social Media Marketing, online advertising and many others are covered in the digital marketing course.
The course provided by the institute is about 3 to 4 months long and at the end learners can receive a necessary certificate.
Key Highlights of the Course
Upsurge reputation
Output oriented courses
Excellent quality education since many years
Customized schedule
Job assistance
Migration support
Contact: +971 42989926
Email: [email protected]
Meirc

Meirc is another well-known Digital marketing institution in Dubai that provides courses having in-depth knowledge about the topics. The training courses that they provide helps enthusiast to retain the highest levels of knowledge and practice valuable skills.
The Certified Digital Marketing Specialist course demonstrates advanced topics in digital marketing to wide range of participants or learners. Different topics like advanced strategies for social media, influencer, search, video, and email marketing are demonstrated in the course and at last given an opportunity to implement these techniques in their respective projects.
Meric has trained more than 3 lakh students and has continuous aim to grow this further.
Key Highlights of the Course
600 plus variety of courses
Practical training
Job assistance
Trainer 300,000+ learners
Great associations
Served in more than 45 countries
Contact: +97145567299
Email: [email protected]
LIIMS

LIIMS is also one of the biggest digital media institutions of Dubai that provide superior hands-on experience in digital marketing. A "digital marketing expert certification" from the London Institute of Internet Marketing and Research Studies is a great qualification for digital marketing enthusiasts which can be acquired after completion of the course from this institution.
The teaching curriculum provided includes unique digital strategies and top notch both online & offline course modules. The institution stands out on top in the fast-paced digital marketing industry by providing world-class training programs.
Key Highlights of the Course
1-on-1 online training
Both offline and online course
Group corporate training
Hand-on Experience
Contact:+971 555560353
INC Academy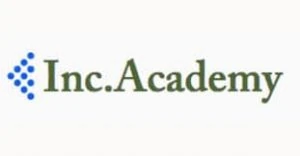 The Dubai KHDA government designed the training programs (knowledge and Development Authority) which makes Inc. Academy is a leading digital marketing and training institute in Dubai. This academy is also a member of a London-based professional development organization.
This course can benefit everyone in the marketing area and some of the courses provided by them are Google AdWords, Google Analytics, Social Media Marketing etc.
Key Highlights of the Course
KDH accreditation and CPD UK membership
Experienced and certified trainers
Online live instructors
Highly engaging training sessions
Internationally recognized certification
Duration: 3 Months
Phone Number: +971 55 342 0766
Email: [email protected]
Simplilearn

Simplilearn is one of the world's leading institutes that has trained 1 million plus students and professionals across 150+ countries. After enrolling for 1-year digital marketing courses you can acquire certifications and get the advantages of the course. Simplilearn organizes amazing boot camps that are designed and updated by 2000+ renowned industries each year.
Key Highlights of the course
Case Studies from Harvard Business Publishing Education
Get up to $500 worth of marketing tools
Fees: AED 5505.86
Phone Number: +65 31 585082